Welcome to my Fluffheads.
Yes, these are my adorable, loveable pets. I will introduce you to them by their age, the first one being the oldest.
This is MaMa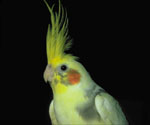 She unfortunatly passed August of 2007.
Next, was her mate Zeb who is now 18 years old.
Please click HERE for pictures of all my birds, past and present.
My FISH

Do you have Pets?


See other Pet Lovers

.






© 1996 - 2008 by GGG