POOTSPETE'S FISH STATS with AWFUL LOOKING PICTURES
20 Gallon Tall
Setup July 2002
No Fish Loss thus far.
Cycled with the Zebra Danios.
Plastic plants, gravel.
Penguin Filter
5-Zebra Danios
4-Tiger Barbs
3-Ruby Rose Red Barbs
2-Peppered Catfish
15 Gallon Long
Setup May, 2001
Present fish load been with me for a good 7 months
with no losses.
Cycled originally with neons. All died.
Plastic plants, gravel.
Penguin Mini BioWheel Filter
4-Fruit Tetras
5-White Clouds
3-Zebra Danios
2-Glass Catfish
2-Serpaes
2-Black Neons
2-Lemon Tetras
1-Snail
10 Gallon
Setup June, 2002
All Fish Remain Alive and Well.
Cycled with Beta.
Plastic plants, gravel.
Penguin Filter
1-Royal Blue Male Betta (Betaboy)
10-Neons
2-Cory Catfish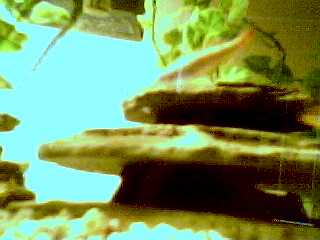 -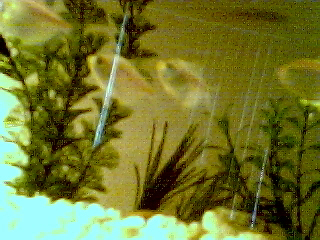 -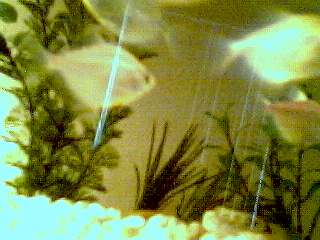 -
-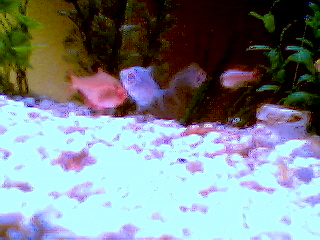 -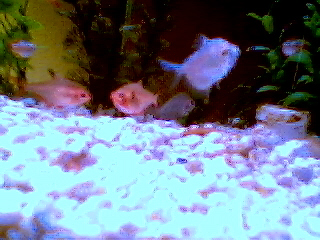 If you can make it out, White Cloud, Serpaes, Blueberry and Strawberry Tetras, Snail
THE ABOVE PICTURE QUALITY IS TERRIBLE and WAS TAKEN WITH A LOGITECH QUICKCAM. I AIN'T GOT NO DIGI YET, BUT NEED ONE!!! HOPEFULLY ONE DAY!!!
I JUST FELT LEFTOUT BY NOT TAKING SOME KIND OF PICTURES OF MY FAMILY.
I do quite a few water changes during the week, as I know my tanks run a bit on the overstocked side.
Thanks for visiting!


God's Glorious Gift
© 1996 - 2004 by GGG

---
---
---