GGG's New KITCHEN
2005


BEFORE and AFTER

Before with 1970's style ceiling.
with florescent lights.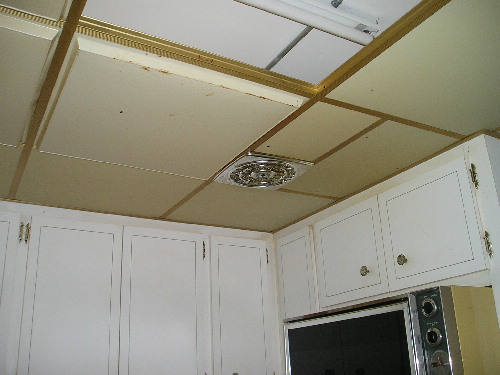 Original yellow ceiling panel, with exhaust fan. Old yellow range in view.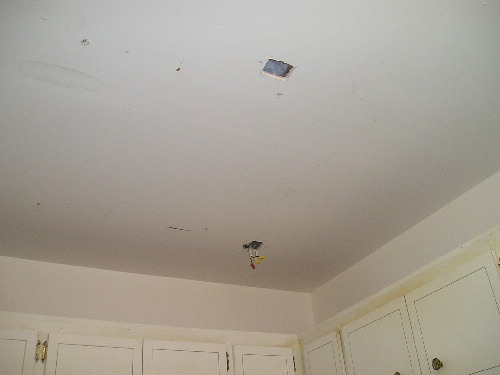 After with 1970's style ceiling ripped out.
Hole in ceiling will be where fan fixture will go.
Exposed wires in the distance was from the exhaust fan.
Wires were boxed up and put inside of ceiling.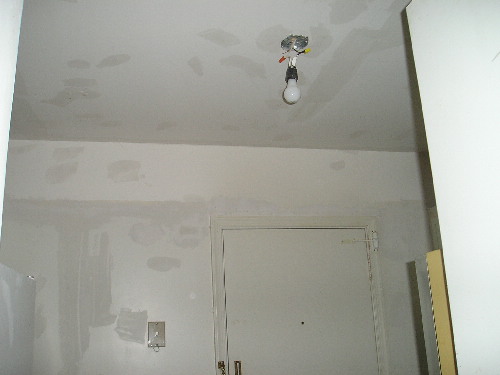 Temporary light fixture where fan will go.
Touch up sheetrock paste covers blemishes on walls and ceiling.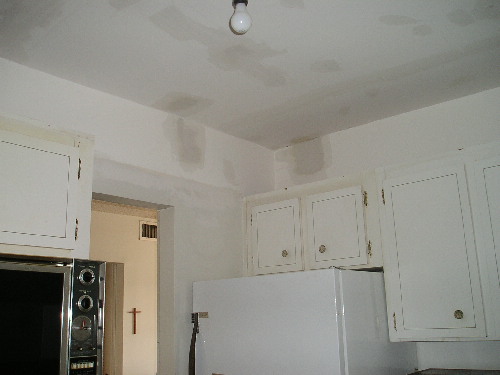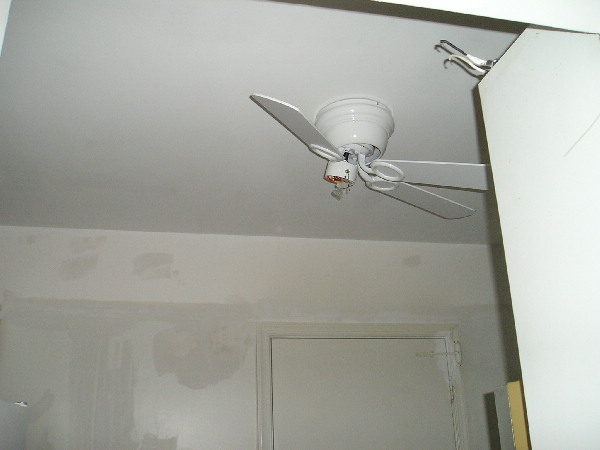 Ceiling fan being installed.


Old range was moved out in order to make room for new microwave and range.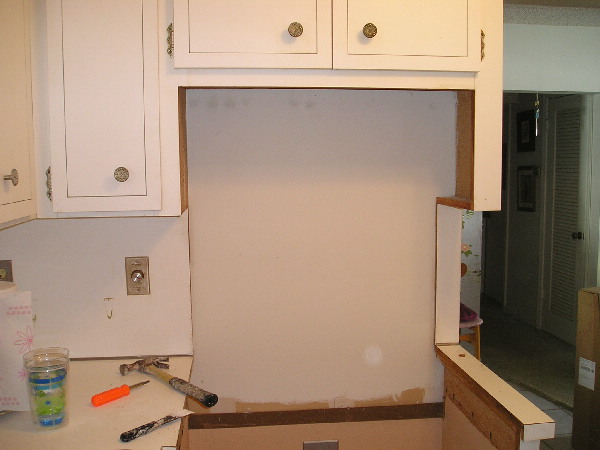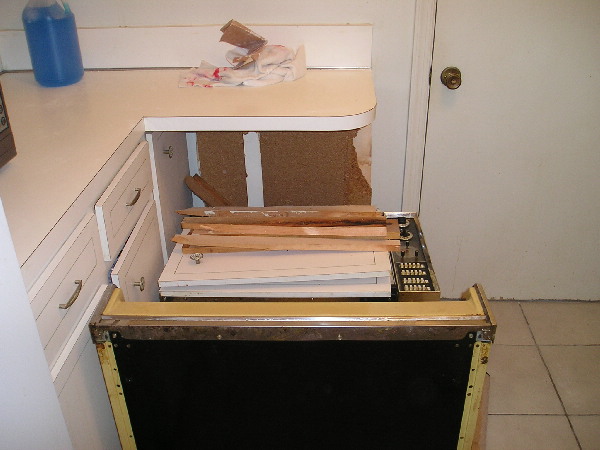 Old range sits on floor waiting to be picked up.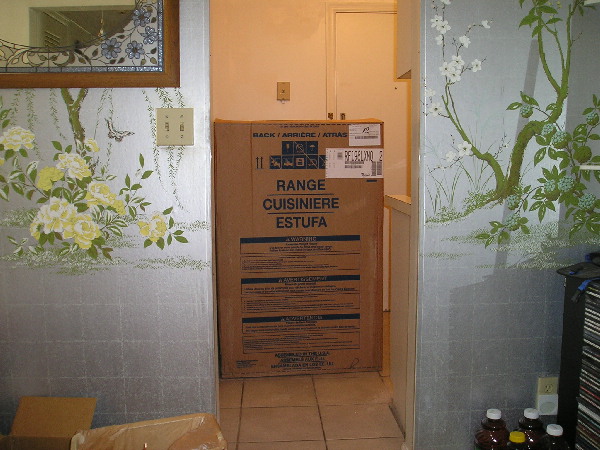 New range arrives. Microwave in another box in another room.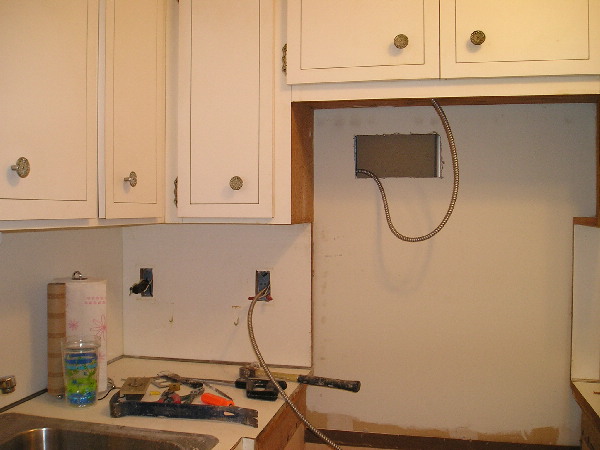 Wires run-through to hook up microwave.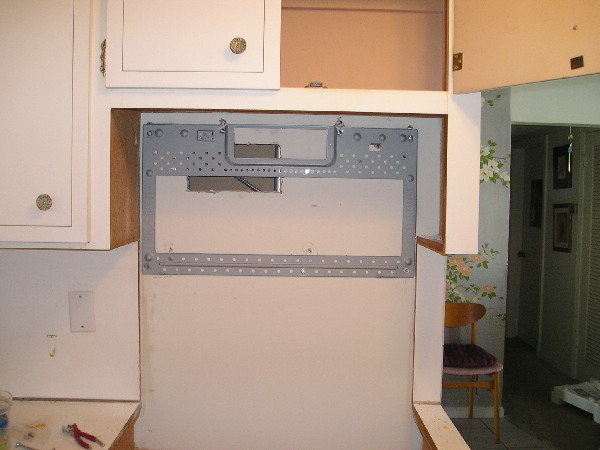 Microwave back brackets installed.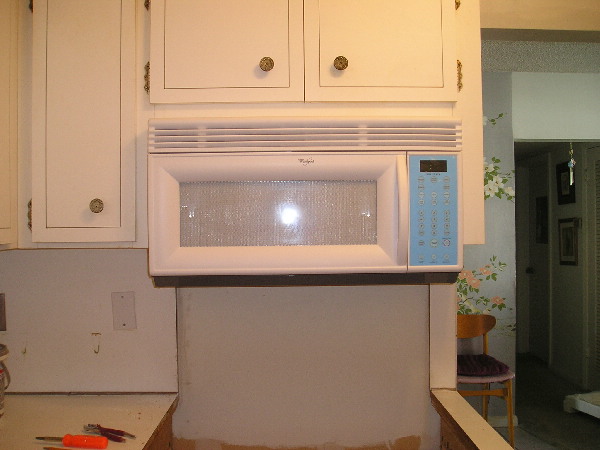 Microwave installed.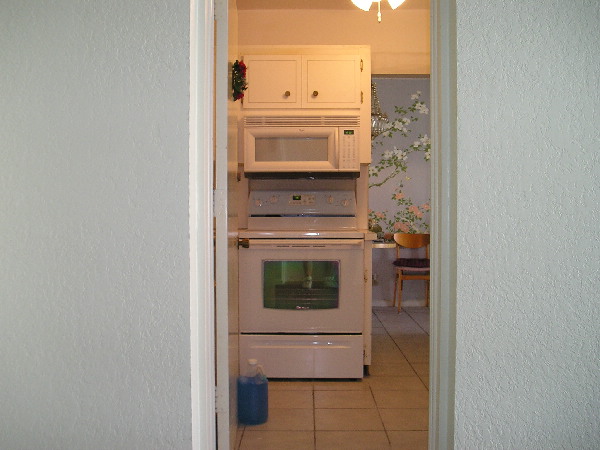 Range installed below microwave.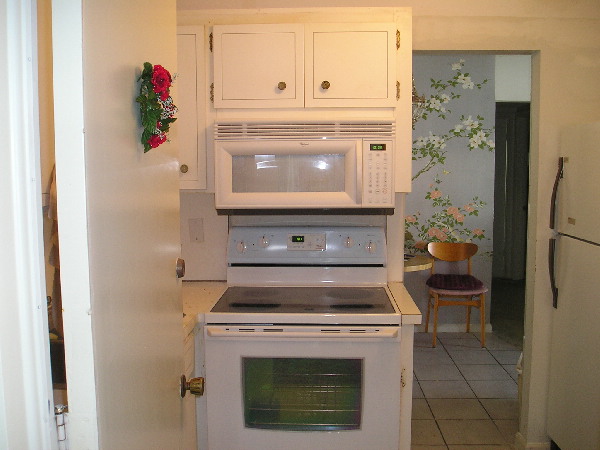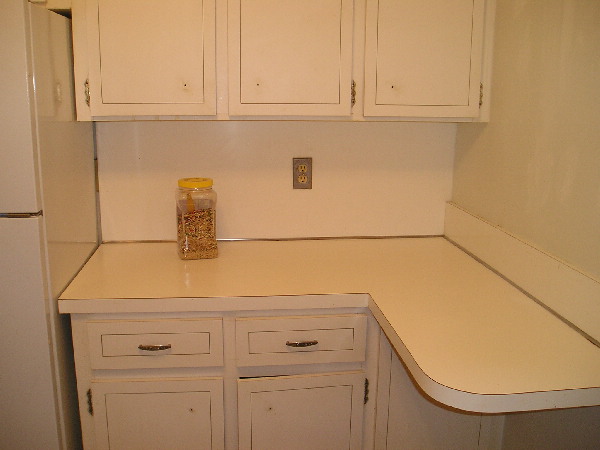 Old white countertops being prepared for spraying.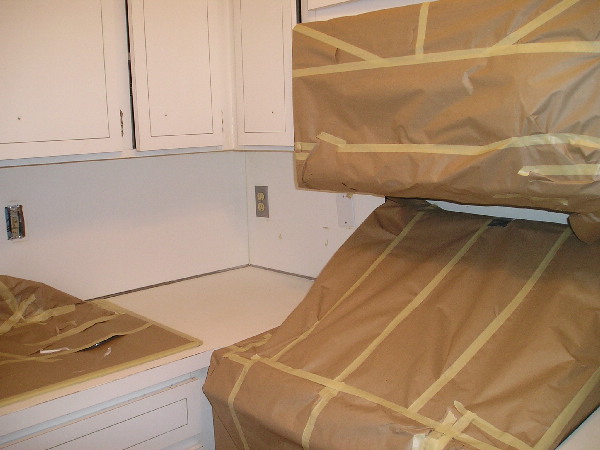 Paper covers appliances during spraying.


Ingredients for countertops and cabinets will be sprayed white.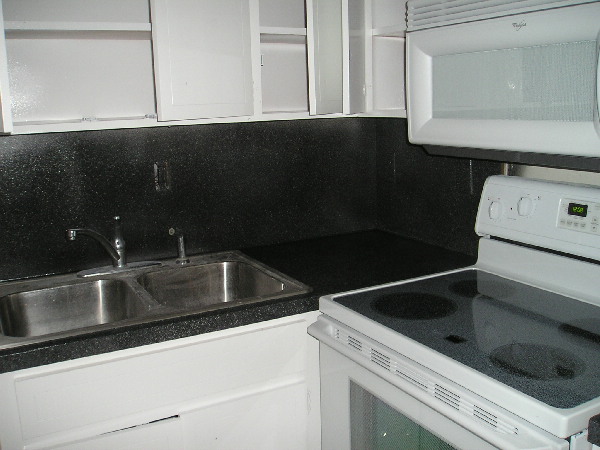 Granit like countertops and backsplash after
being sprayed. New microwave and range looks beautiful next to it all.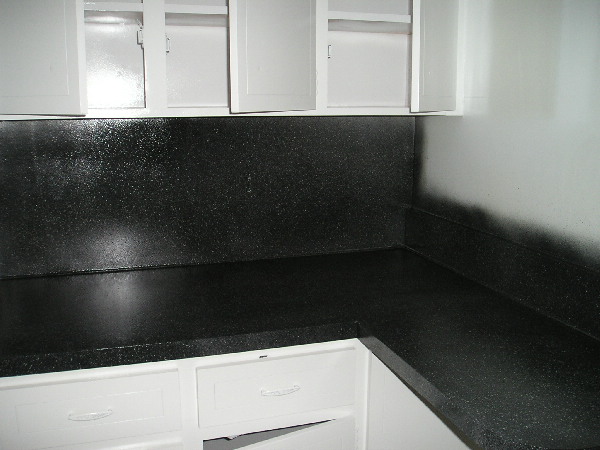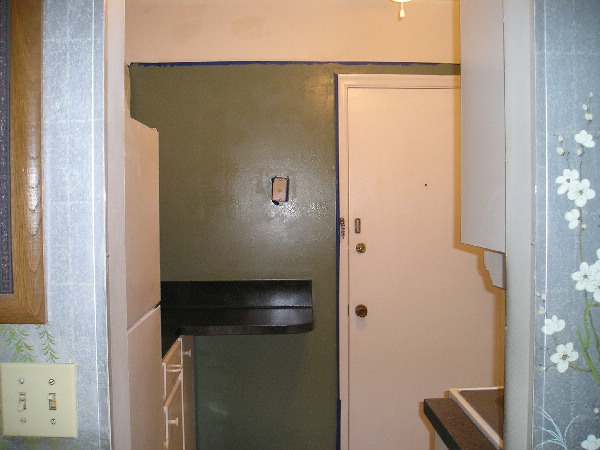 New coutnertops finished and green paint applied to kitchen walls.
Blue tape strips surround edges during painting to protect from getting onto ceiling and newly
painted cabinets and countertops.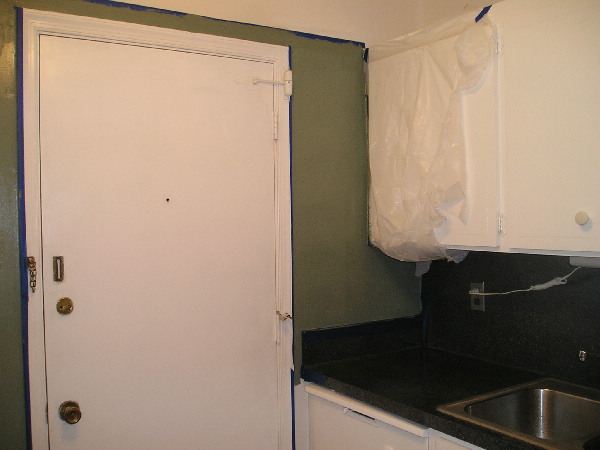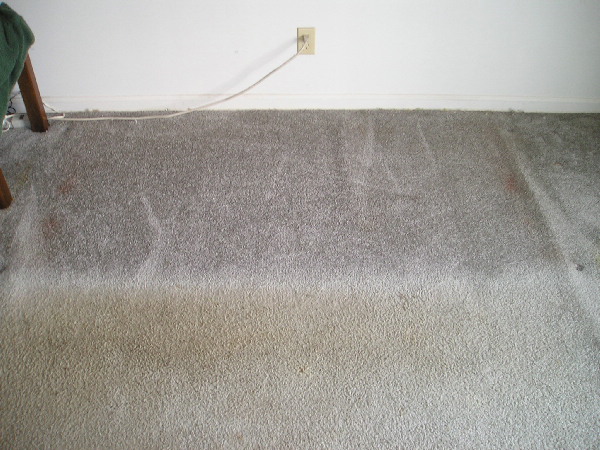 Space in living room where new couch will go. Forgot to take a picture of the old couch.
Stains show up terribly on rug. Need to shampoo.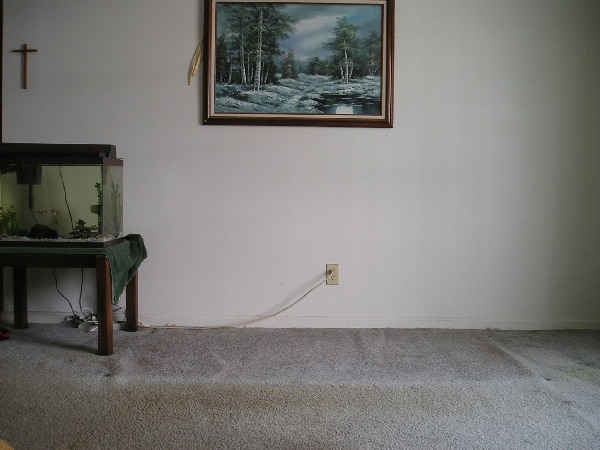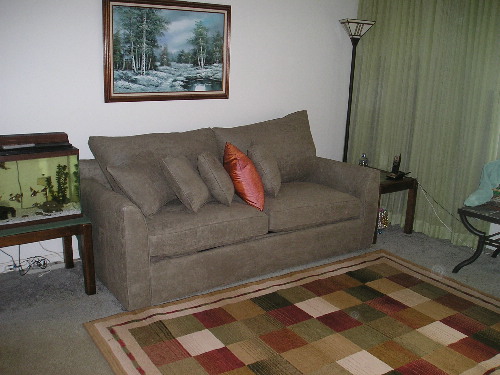 New lovely couch.
Sorry most of these pictures are washed out and do not show the true detail of everything. Oh well, such is life.
© GGG 2005